Barnhart Mold Remediation
Barnhart Mold Remediation
Mold, thriving in humid environments like bathrooms, kitchens, and basements, poses significant aesthetic and health risks, including respiratory issues, skin irritation, and potential exacerbation of depression and anxiety. Recognizing these risks underscores the need for efficient mold remediation.
If mold is suspected in your building, reach out to our team at Midwest Mold Removal. We have a longstanding reputation for delivering superior mold remediation services in Barnhart, encompassing inspections and removal. Leveraging state-of-the-art products and proven methods, we ensure meticulous attention to detail, high-level expertise, and ultimately, your peace of mind.
Call our team today at (866) 586-1948 to schedule your service. We offer same-day appointments for your convenience and safety!
Signs Your Home Has Mold
It's crucial to identify mold growth early to mitigate its harmful effects. Mold often conceals itself, growing undetected behind walls or under carpets. However, there are several telltale signs that can indicate its presence in your home:
Persistent Musty Odor: This is often the first sign of mold growth. If there's a persistent musty or damp smell in your home, particularly in areas with high moisture like bathrooms or basements, it's likely mold is present.
Visible Mold Spots: These can appear as black, green, or white specks or streaks on walls, ceilings, or furniture.
Health Symptoms: Frequent respiratory issues, skin irritations, or allergies can be a sign of mold. If these symptoms alleviate when you leave your home, you may have a mold problem.
Water Leaks or Damage: Mold thrives in a damp environment. Hence, if your home has experienced any water leaks, flooding, or has condensation on windows, mold could be growing.
If you observe any of these signs, it's time to call in the professionals. We will provide you a thorough inspection and a comprehensive mold removal plan if necessary.
Why Choose Midwest Mold Removal?
Understanding the urgency and potential severity of mold problems, we at Midwest Mold Removal are committed to being there for you around the clock, seven days a week. Worrying about mold issues can be stressful, and that's why we strive to ease your burden by offering the convenience of same-day appointments.
Our commitment to providing rapid, yet effective, solutions has earned us a trusted reputation spanning Barnhart and the Greater Southern Illinois area. Moreover, if mold has caused damage to your property and you're considering making an insurance claim, we're here to assist. We can liaise with your insurance provider on your behalf, reducing the stress and hassle during this challenging time. Our aim is to make the process of mold remediation as smooth and worry-free as possible for you.
To schedule your mold inspection service, call our team today at (866) 586-1948.
Why Choose Midwest Mold Removal?
What Makes Us Different
Emergency Services Available

Get the immediate help you need, whenever you need it.

Available for You on Weekends

Booking a restoration professional is more convenient than ever.

Offering 100% Free Quotes

Get started by giving us a call and setting up a free estimate.

Licensed & Insured

We make it easy for you to have confidence in the team you call.

Hear From Our Happy customer
"I hope I never need mold mitigation in the future, but if I do, this is the only company I will call. Outstanding!"

- Jim P.

"Would use him again as well as recommend him to anyone who needs mold mitigation."

- Emma C.

"Couldn't be happier with their service. Price was very reasonable, mold was removed quickly & thoroughly and we had minimal downtime on our project."

- Rt T

"I would recommend Jim and Midwest Mold Removal to anyone."

- Lashanda B.

"I'll start by saying the great reviews for Midwest Mold Removal are great because of the experience he provides with his services."

- Ci

"We're incredibly happy with the work done in our basement."

- Kelsey G.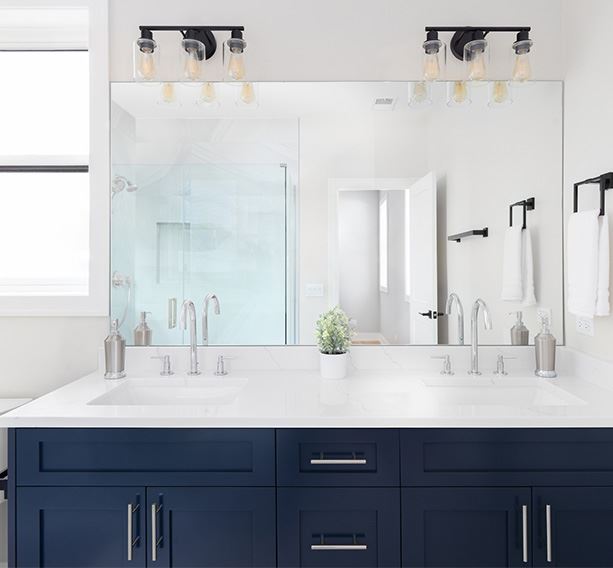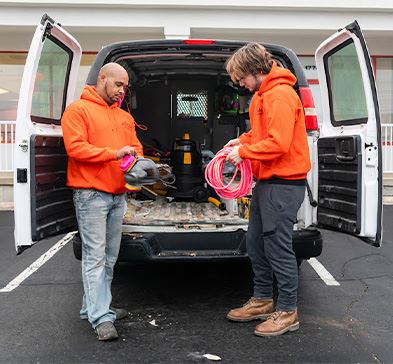 Have Questions?
We're here for you!
Still have questions or can't find the answer you need? Give us a call at 866-586-1948 today!
If I am a property manager with multiple apartments, do you offer repeat scheduled discounted services?

Yes, just call and speak to a representative and they will be happy to walk you through the process.

Do you offer military discount?

Yes we offer a 10% discount to all former and current military personnel.

Is this more expensive than traditional remediation?

No, often we are much less than standard methods due to less labor and time on the site.

Does the drywall always need to be removed?

No, in most cases we can provide a non-invasive method resulting in lower cost than our competition. Faster turnarounds with less impact to the property.