St. Louis Mold Removal
How do We Remove Mold?
Our process begins with a thorough assessment of the issue. We want to be sure that we know what varieties of mold have grown and where they are. This way we can tailor a removal approach to a property's exact needs. After inspection, we contain the contaminated areas to prevent the problem from spreading.
Next, we use state-of-the-art tools, industry-leading Goldmorr products, and effective techniques to physically remove mold. We also employ HEPA air filters to purify the air. While this takes care of the immediate issue, our job is not yet done.
To finalize the removal process, we clean and sanitize affected areas to ensure we have eradicated all mold spores. We are also able to repair materials that mold has damaged. For many customers, we can complete this process in as little as 72 hours.
To get a free estimate for our St. Louis mold removal services, call (866) 586-1948 or reach out to us online.
When Do You Need Mold Removal?
It should be no surprise that if you have mold growing visibly throughout your property you ought to get the help of our mold removal services in St. Louis. Beyond these situations, there are many others where removal is necessary.
Turn to us when:
Your property has been damaged by a flood or significant leak. Whether mold has yet begun to grow or not, these kinds of events can lead to serious mold problems. You need a professional who can properly dry areas, as well as remove existing growths and prevent others from forming in the future.
You notice signs of mold growing in your HVAC system. Whether you are experiencing uncharacteristically bad allergy symptoms, or you have seen mold in your air conditioning unit, vents, or other HVAC components, this is a problem you want to stop immediately.
Mold has damaged a specialized item. We have the know-how to carefully remove mold and clean valuable items such as furniture and rugs.
Mold has affected the structure of your building. Mold is notorious for weakening wooden framing, drywall, insulation, and other key parts of a home or commercial building. In these situations, you need a professional who can put a stop to the issue and restore the damaged area.
Why Choose Midwest Mold Removal?
What Makes Us Different
Emergency Services Available

Get the immediate help you need, whenever you need it.

Available for You on Weekends

Booking a restoration professional is more convenient than ever.

Offering 100% Free Quotes

Get started by giving us a call and setting up a free estimate.

Licensed & Insured

We make it easy for you to have confidence in the team you call.

Hear From Our Happy customer
"I hope I never need mold mitigation in the future, but if I do, this is the only company I will call. Outstanding!"

- Jim P.

"Would use him again as well as recommend him to anyone who needs mold mitigation."

- Emma C.

"Couldn't be happier with their service. Price was very reasonable, mold was removed quickly & thoroughly and we had minimal downtime on our project."

- Rt T

"I would recommend Jim and Midwest Mold Removal to anyone."

- Lashanda B.

"I'll start by saying the great reviews for Midwest Mold Removal are great because of the experience he provides with his services."

- Ci

"We're incredibly happy with the work done in our basement."

- Kelsey G.
Call for a Free Estimate
If you have a mold problem in your home or business, do not hesitate to contact Midwest Mold Removal. We provide free estimates for all our services, and we are even able to schedule same-day appointments. Reach out to us 24/7 for mold removal in the St. Louis metro area or Southern Illinois.
Call (866) 586-1948 or send us a message online.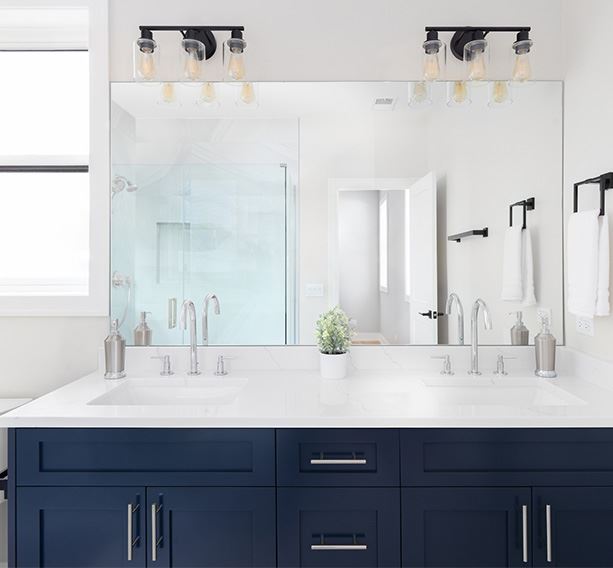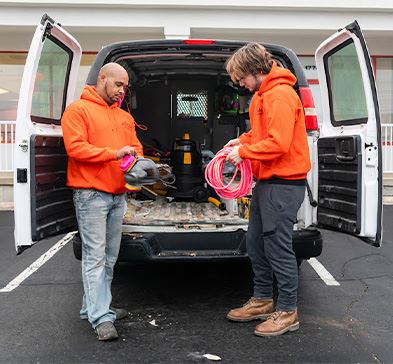 Have Questions?
We're here for you!
Still have questions or can't find the answer you need? Give us a call at 866-586-1948 today!
If I am a property manager with multiple apartments, do you offer repeat scheduled discounted services?

Yes, just call and speak to a representative and they will be happy to walk you through the process.

Do you offer military discount?

Yes we offer a 10% discount to all former and current military personnel.

Is this more expensive than traditional remediation?

No, often we are much less than standard methods due to less labor and time on the site.

Does the drywall always need to be removed?

No, in most cases we can provide a non-invasive method resulting in lower cost than our competition. Faster turnarounds with less impact to the property.