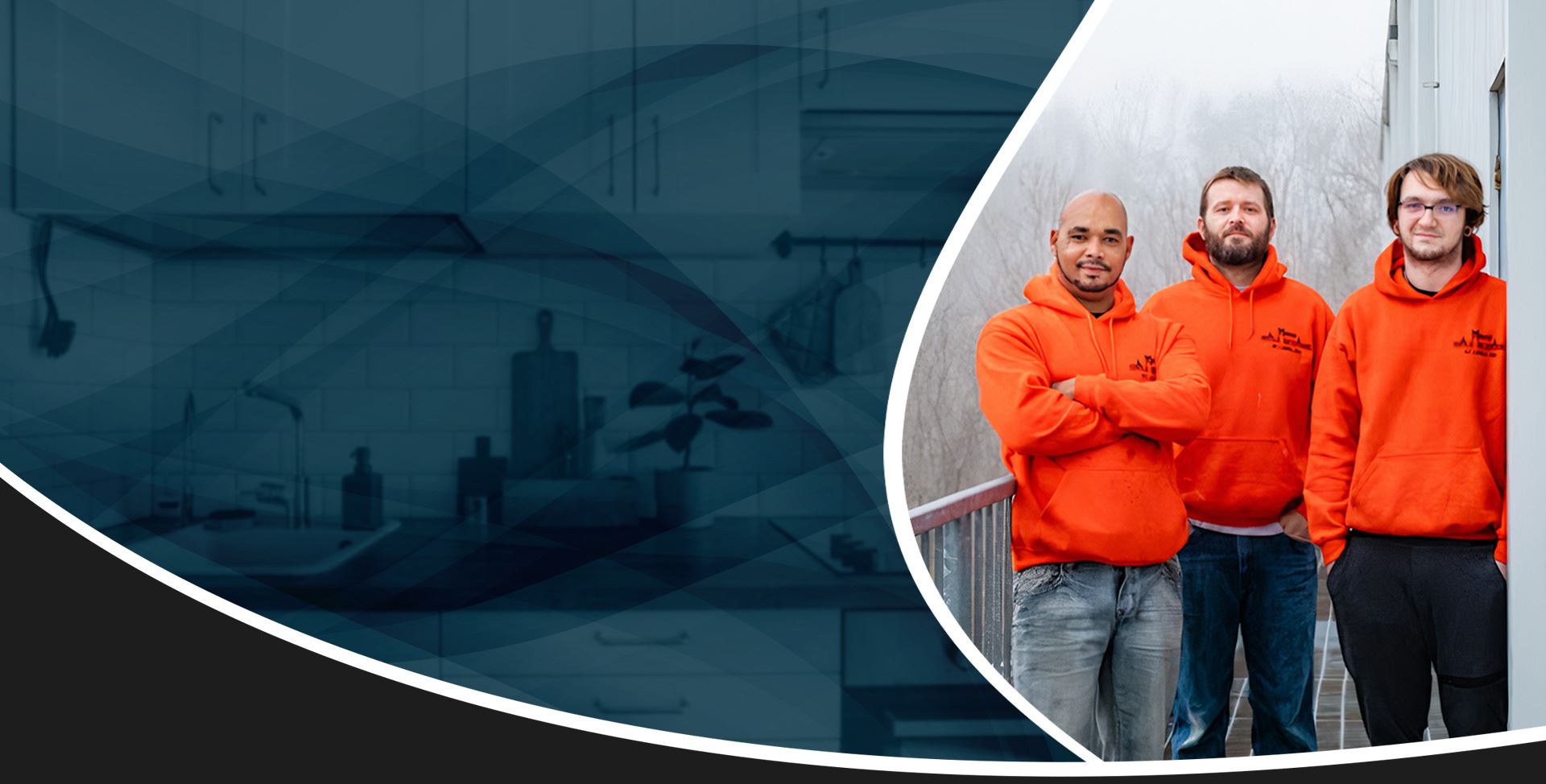 Midwest Mold Removal
Certified Mold Remediation Services
Serving St. Louis, MO Since 2018

Mold Removal and Remediation in St. Louis, Missouri
With decades of combined experience under our belt, Midwest Mold Removal is your go-to for mold inspections and testing, remediation, and removal. Time is of the essence when it comes to mold. This is why our team specializes in providing fast and effective solutions that address mold growth, eliminate it, and prevent problems from reoccurring. We have helped thousands of customers in the past and earned a wealth of knowledge that we bring to every job. Plus, we are IICRC-certified, which means our technicians follow all guidelines and protocols that the Missouri and federal government have outlined for our line of work. At Midwest Mold Removal, we have dedicated our time, efforts, and resources to ensure we are prepared to serve you no matter what.
For mold removal and remediation services in the St. Louis metro area or Southern Illinois, call (866) 586-1948 or contact us online.
Emergency Services Available

Get the immediate help you need, whenever you need it.

Available for You on Weekends

Booking a restoration professional is more convenient than ever.

Offering 100% Free Quotes

Get started by giving us a call and setting up a free estimate.

Licensed & Insured

We make it easy for you to have confidence in the team you call.
Mold and Your Property: What to Know
Mold is almost everywhere in indoor and outdoor environments. Mold spores need moisture to grow, so areas that are more humid or wet are often susceptible to it. There are numerous varieties of mold, but some of the most common are black, white, and green. These types of molds have scientific names. For instance, "black" mold is called Stachybotrys chartarum. It is not typical, however, for people to use these scientific names in everyday conversation.
No matter the variety of mold, it can cause all sorts of problems. Mold can make indoor environments smell unpleasant, and if left unchecked, it can cause expensive structural damage. Worst of all, mold is detrimental to human health. It can cause allergies to flare, exacerbate respiratory problems, and possibly even increase feelings of anxiety and depression.
Fortunately, no issue with mold is too far gone for our team at Midwest Mold Removal. Whether you are a homeowner, business owner, property manager, or real estate investor, count on us. We can quickly assess the scope of any problem with mold and address it safely. Plus, should you need to make an insurance claim for damages to your property, we can help you navigate the process.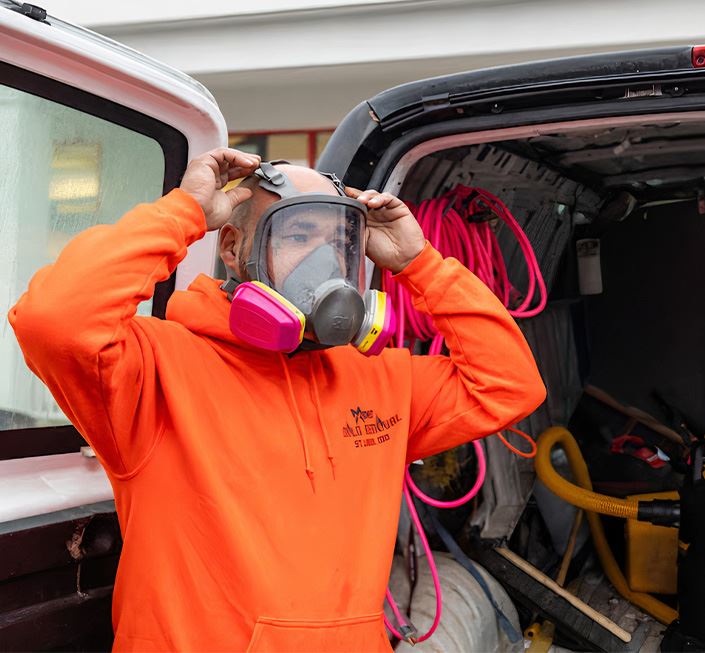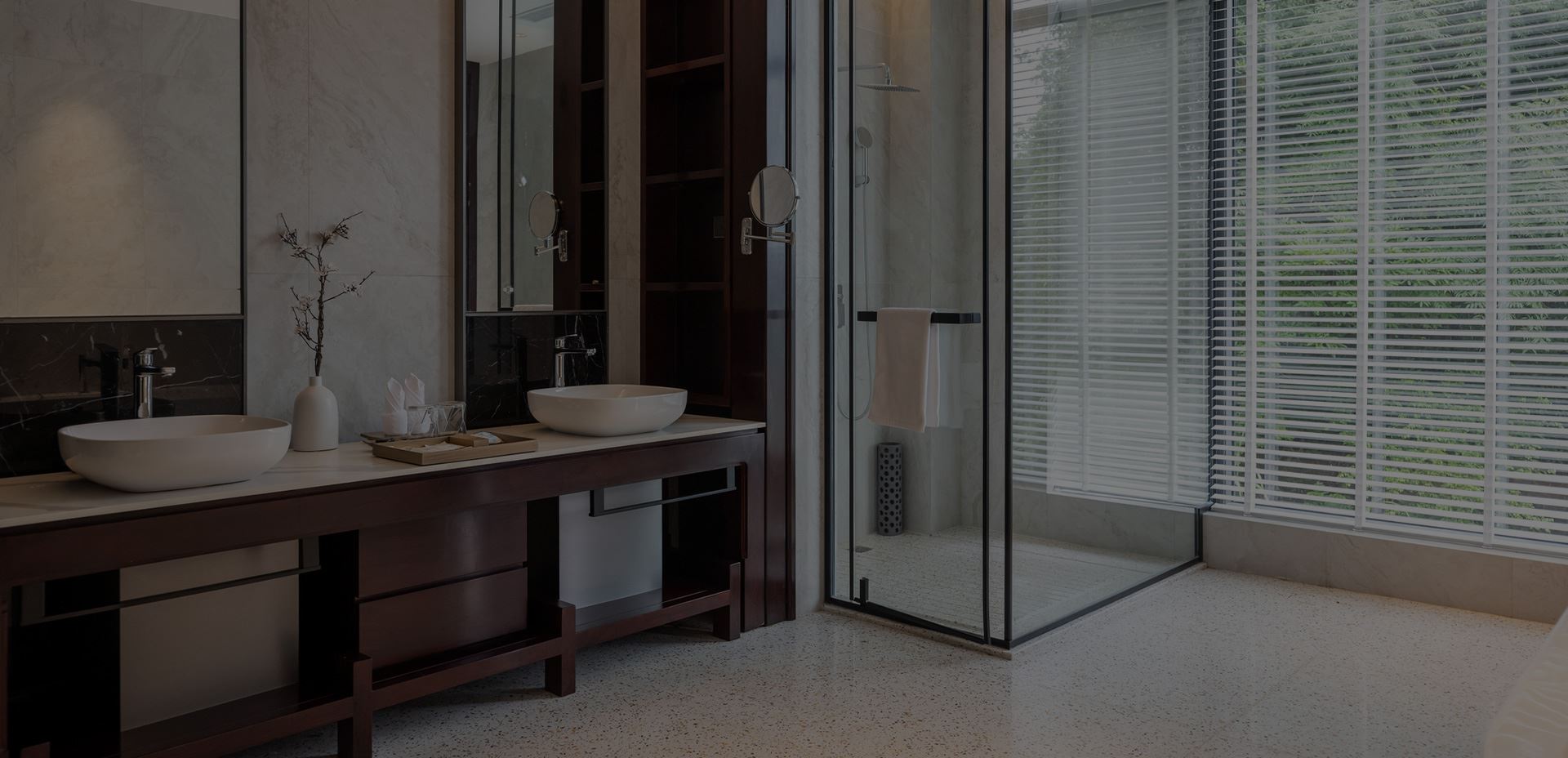 Hear From Our Happy customer
"I hope I never need mold mitigation in the future, but if I do, this is the only company I will call. Outstanding!"

- Jim P.

"Would use him again as well as recommend him to anyone who needs mold mitigation."

- Emma C.

"Couldn't be happier with their service. Price was very reasonable, mold was removed quickly & thoroughly and we had minimal downtime on our project."

- Rt T
When You Call, We Answer
To us, it is not enough to simply be there for customers. We must be there fast. That is why we offer same-day appointments and are available 24/7/. If you suddenly find that you have a mold problem, do not hesitate to call for our St. Louis mold removal and remediation services. Our technicians can make quick work of stopping the issue before it ever gets worse.
You can reach us at (866) 586-1948 or by sending us a message online.