Areas We Serve
At Midwest Mold Removal, we are proud to serve residential and commercial properties in the St. Louis metro area and Southern Illinois. Whether you are in Fenton, Ballwin, Chesterfield, Arnold, Ballwin, or any of the other nearby areas, you can turn to us for mold inspections, removal, and remediation.
Why choose us? Let us tell you!
Numerous things set us apart, including our:
Depth of experience. We have been in the industry for over two decades and have the knowledge and skills to show for it. No mold problem is too complex or severe for our team to tackle.
Effective solutions. We use advanced products, equipment, and techniques to ensure we get the job done right and leave our customers with peace of mind.
Certifications. We have put in the time and effort to receive certifications from Goldmorr, an industry leader in mold removal products, and the Institute of Inspection Cleaning and Restoration Certification (IICRC). We are also accredited by the Better Business Bureau.
Quick response and turnaround times. We are available to take calls 24/7 and can schedule same-day appointments. Not only that, but we can finish many removal projects in as little as 72 hours.
Track record. Thousands of homeowners, business owners, real estate investors, property managers, and others have turned to us and felt glad they did. You can read testimonials from our satisfied customers by visiting our reviews page.
Why Choose Midwest Mold Removal?
What Makes Us Different
Emergency Services Available

Get the immediate help you need, whenever you need it.

Available for You on Weekends

Booking a restoration professional is more convenient than ever.

Offering 100% Free Quotes

Get started by giving us a call and setting up a free estimate.

Licensed & Insured

We make it easy for you to have confidence in the team you call.

Hear From Our Happy customer
"I hope I never need mold mitigation in the future, but if I do, this is the only company I will call. Outstanding!"

- Jim P.

"Would use him again as well as recommend him to anyone who needs mold mitigation."

- Emma C.

"Couldn't be happier with their service. Price was very reasonable, mold was removed quickly & thoroughly and we had minimal downtime on our project."

- Rt T

"I would recommend Jim and Midwest Mold Removal to anyone."

- Lashanda B.

"I'll start by saying the great reviews for Midwest Mold Removal are great because of the experience he provides with his services."

- Ci

"We're incredibly happy with the work done in our basement."

- Kelsey G.
When to Call for Mold Removal and Remediation
The costs and physical effects of mold make it something that any property owner should watch out for.
Call us when you notice:
Mold growing in your kitchens, bathrooms, or anywhere else on your property.
Strange, musty odors that you cannot locate the source of.
Water damage to your property. Mold can grow in as little as 24 to 48 hours after a leak or flood.
Your paint has begun to bubble, or your walls have warped. These are signs of excess moisture that could lead to mold growth.
Tiles in your kitchen, bathroom, or other areas have an excessive amount of grime in their grout. This can be a residual effect of mold.
Your allergies are worse than normal, or you experience unexplained and persistent respiratory or other health problems.
If you have identified a mold growth or suspect one, we can work quickly to identify the scope of the issue, then remove or remediate it. No matter where you are in our service area, you can count on Midwest Mold Removal for fast and effective service.
To secure a free estimate, call (866) 586-1948 or send us a message online.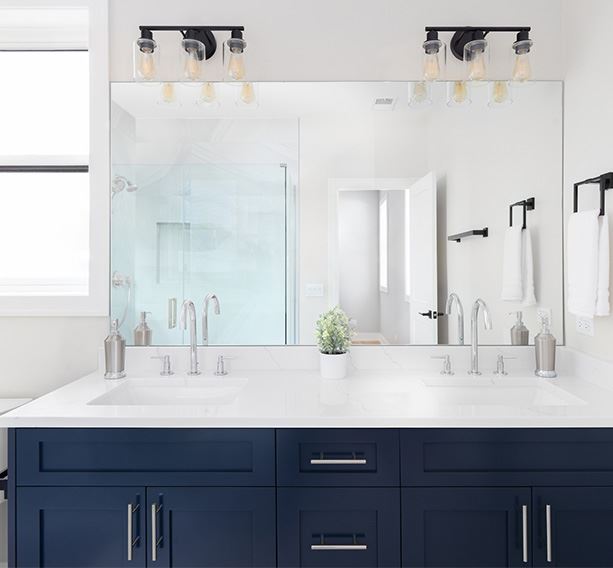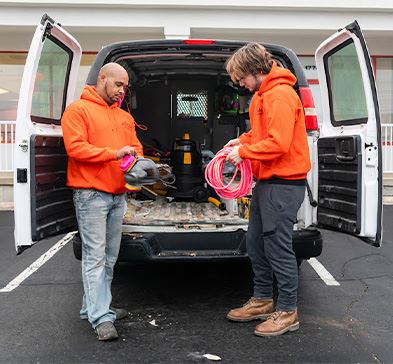 Have Questions?
We're here for you!
Still have questions or can't find the answer you need? Give us a call at 866-586-1948 today!
If I am a property manager with multiple apartments, do you offer repeat scheduled discounted services?

Yes, just call and speak to a representative and they will be happy to walk you through the process.

Do you offer military discount?

Yes we offer a 10% discount to all former and current military personnel.

Is this more expensive than traditional remediation?

No, often we are much less than standard methods due to less labor and time on the site.

Does the drywall always need to be removed?

No, in most cases we can provide a non-invasive method resulting in lower cost than our competition. Faster turnarounds with less impact to the property.