Mold Inspection & Testing
Mold Inspection and Testing in St. Louis, Missouri
If you suspect mold has grown in your home or business, it is essential to act fast. Mold exposure is hazardous for human health, as it can cause respiratory issues or allergies to flare up, and it has even been linked to mental health problems like anxiety and depression. Unfortunately, mold is not always easy to locate because it often grows undetected in damp, dark areas. Also, its spores can become airborne and spread quickly throughout a building.
For precision mold inspection and testing services in the St. Louis metro area and Southern Illinois, you can count on Midwest Mold Removal. Our technicians are highly trained and IICRC-certified, which is a marker of our excellence in performing inspections for mold. You can count on us to not only identify the problem but also remove or remediate it!
To make an appointment, call or reach out to us online.
Signs You Need to Get a Mold Inspection
There is no debate that getting a mold inspection is beneficial, but when exactly should you get one? We are here to help! Below we have shared a few things you ought to watch for that can let you know it is time to call us.
Signs you need to get a mold inspection include:
Visible mold on ceilings, walls, or other places throughout your property. If you can visibly see mold growing, there is a good chance the problem is worse in areas that are hidden from view.
Leaks, flooding, or other kinds of water damage. Once you have fixed these problems, you ought to get an inspection to ensure the excess moisture did not also allow mold to grow.
Increases in allergies, respiratory issues, skin irritation, and other health issues. Mold could be the culprit of any flare-up of these things.
Unexplained, musty odors. Should you notice that notorious earthy and even rotten smell of mold, seek our help.
Why Choose Midwest Mold Removal?
What Makes Us Different
Emergency Services Available

Get the immediate help you need, whenever you need it.

Available for You on Weekends

Booking a restoration professional is more convenient than ever.

Offering 100% Free Quotes

Get started by giving us a call and setting up a free estimate.

Licensed & Insured

We make it easy for you to have confidence in the team you call.

Hear From Our Happy customer
"I hope I never need mold mitigation in the future, but if I do, this is the only company I will call. Outstanding!"

- Jim P.

"Would use him again as well as recommend him to anyone who needs mold mitigation."

- Emma C.

"Couldn't be happier with their service. Price was very reasonable, mold was removed quickly & thoroughly and we had minimal downtime on our project."

- Rt T

"I would recommend Jim and Midwest Mold Removal to anyone."

- Lashanda B.

"I'll start by saying the great reviews for Midwest Mold Removal are great because of the experience he provides with his services."

- Ci

"We're incredibly happy with the work done in our basement."

- Kelsey G.
Steps to Take to Prepare for a Mold Inspection
To aid the inspection process, there are a few things you ought to do to prepare. We recommend turning off humidifiers, dehumidifiers, and air purification devices for a day before the inspection, as well as shutting your windows and doors up to two days prior. We also recommend turning your HVAC system off a few hours ahead of the appointment. Doing this will help us more accurately locate damp areas and determine the scope of the mold problem.
Additionally, you ought to clear the spaces we might inspect, including cabinets, attics, and other out-of-the-way locations. You should also refrain from cleaning areas where you know mold might be. Doing so could increase the amount of airborne mold particles, creating a more hazardous environment for those who spend time inside your property.
If it is time to schedule a mold inspection, reach out to us today. We do everything we can to make our St. Louis mold inspection and testing services as convenient as possible. We offer same-day appointments, and we are available 24/7. When you call, you know we will answer.
Call (866) 586-1948 or connect with us online.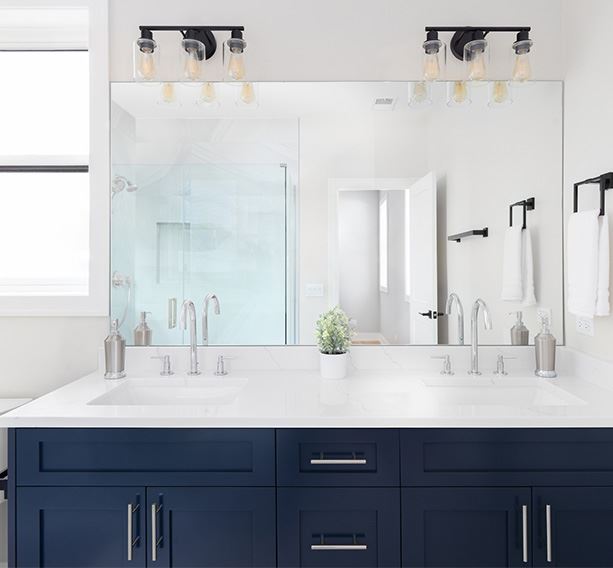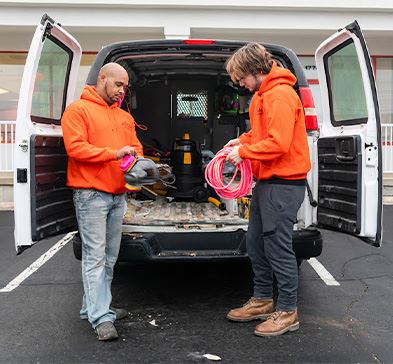 Have Questions?
We're here for you!
Still have questions or can't find the answer you need? Give us a call at 866-586-1948 today!
If I am a property manager with multiple apartments, do you offer repeat scheduled discounted services?

Yes, just call and speak to a representative and they will be happy to walk you through the process.

Do you offer military discount?

Yes we offer a 10% discount to all former and current military personnel.

Is this more expensive than traditional remediation?

No, often we are much less than standard methods due to less labor and time on the site.

Does the drywall always need to be removed?

No, in most cases we can provide a non-invasive method resulting in lower cost than our competition. Faster turnarounds with less impact to the property.